WORDS in MOTION
three writers...three choreographers...three new works
March 18 & 19, 2016 @ 7:30 pm,THE CHAN CENTRE, UBC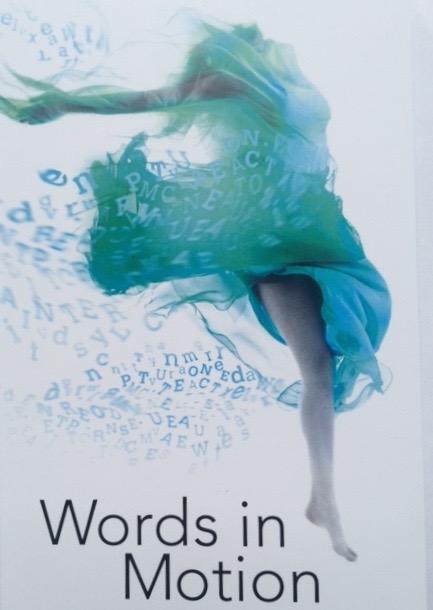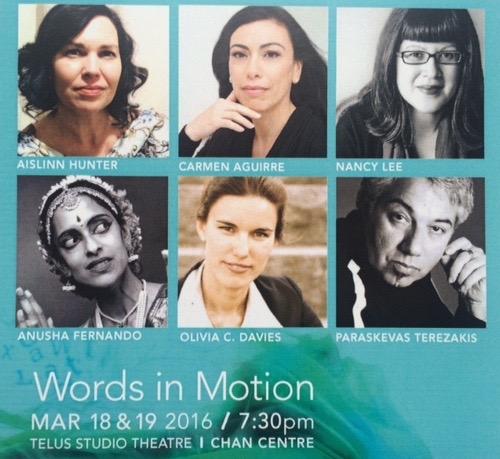 MMP's Director Martha Carter is excited to be part of this production as Artistic Advisor.
What happens when words come to life?
Three pairs of distinguished BC-based writers and choreographers, Aislinn Hunter and Anusha Fernando, Carmen Aguirre and Olivia C. Davies, and Nancy Lee and Paras Terezakis, come together to create brand new works combining the cerebral and the physical.
To hear Martha talk about the project, go to http://www.dancemedia.ca/thedancecentre/2016/february/
For video promo, go to https://youtu.be/2lXftdWn00Q
For information and tickets, go to http://www.chancentre.com/whats-on/words-motion
Presented by the Chan Centre. Produced in partnership with the Dance Centre.