MMP Projects
Over a Decade of Creativity
From Montreal to Vancouver and Beyond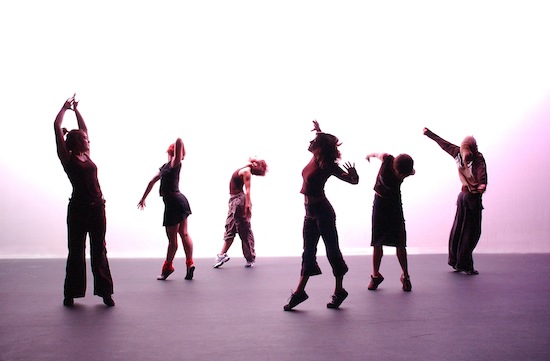 Photo from the SPELL REMAINS 2005, Choreography by Martha Carter with Lindsay Prentice, Lina Fitzner, Amber Funk Barton, Katy Harris-McLeod, Jennifer McLeish-Lewis and Jacob Cino. Photographer Chris Randle.
***TO see MMP projects by year, use the scroll bar on the left side of the screen.***

MMP's creations are known for giving the audience an immersive, participatory experience. Significant works to date include Xdance (2002) at the Canada Dance Festival, iDUB: an interactive digital urban ballet (2004-2006) at the Dance Centre, The Spell Remains (2005) &  Ri'zilyent (2007), at The Shadbolt Centre for the Arts, TWiSTED (2009), at The Dance Centre,  Heat the Streets (2010), with the Vancouver Cultural Olympiad, TWiSTED:SOLO (2011) at Museum of Anthropology, and Speaking in Ligeti (2013) at The Dance Centre.
For 2014, MMP will be working towards a residency on Saltspring Island with both SPEAKING in LIGETI and a new work SONATA, both featuring the music of Gyorgy Ligeti performed live onstage by the acclaimed Microcosmos Quartet. The company's goal is to build a tour for this evening of poweful music and dance.
About TOPS
In 2009, MMP presented TWiSTED at the Dance Centre, a touching, multi-media dance work created and performed by Martha Carter recounting her transformational story of living with a twisted spine while pursuing a career in dance. Since then, MMP has directed a program called the Twisted Outreach Project for Backcare and Scoliosis, offering an artistic approach to classes, workshops, events, community-building and resources around the subject of back health for interested public. And since a minimum 10% of the population has some kind of imbalance in their spine, this makes for a lot of people!

For more information, please go to http://www.twistedoutreachproject.com and sign up for our mailing list to receive regular updates about TOPS activities.